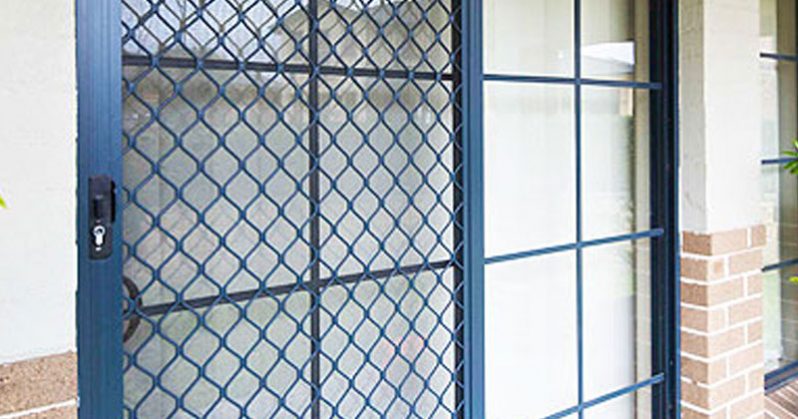 Unfortunately, home invasions are becoming more common in this day and age. It's emotionally difficult for most of us to return home and find out our homes have been violated by burglars.
No matter where you reside, it's really important to look into installing security screen measures in order to protect your family and home. By installing a security door system, you are heading in the right direction for your home's security. Not only will this system give you peace of mind, but will let thieves know your home will not be an easy target.
Even though it might seem logical that security doors are a very effective way to protect your home, You might not truly grasp the reasons why. This article is going to give you a very clear understanding of how security doors will protect you and your family from trespassers.
Read through this article and discover what security doors from Custom Screens can do to protect your home and family and also provide you peace of mind.
A Strong, Unyielding Home:
A security door system will immediately make your home unyielding to break-ins.
Burglars want easy doors for easy entrance and do it very quickly. Standard wooden doors or sliding doors cannot match up to a door that is laser-cut steel and extremely tough. Your average burglar uses pretty basic tools such as a crowbar to break in, leaving them no options to get around a good security door system. Because these doors are very difficult to get through, burglars are spending too much time to no avail. They know that breaking in should be a fast in fast out, with security doors they are running a very high risk of being caught.
Fortification:
Thieves do not just drive along, see a house and proceed to break in. They will scope out a particular house for a good amount of time. They watch you and your family's activities, when you are home and when you are gone. They will look for weaknesses in doors and windows and what are easy access points.
Watching your home could take place in just a few hours or even up to a week of surveillance. Professional thieves are very good at entering an unsecured home very quickly and will go completely unnoticed by your neighbours. When your home is robbed, it's more than the monetary value, it's treasures that are very important to you and their loss can be difficult to accept.
Alarm systems are an excellent choice for your home, but may not always keep burglars out, even if your system offers a silent alarm. In many cases, they can disable an alarm system if they are very professional.
The best way to keep them out of your home is by installing a comprehensive security screen system. When checking out your home, burglars are going to quickly realise the high-risk factor that will certainly outweigh the possible monetary gains. Again, thieves want to, very quickly, enter and leave without detection.
If you would like further information and discover the benefits of installing a high-quality security door system, please contact our excellent customer service for the best custom screens anywhere.
Our professional specialists and installation experts will be more than happy to help you with any questions you might have. Choosing the right security door system for your home can be confusing and sometimes overwhelming. We are here to help you every step of the way to ensure you are 100% satisfied with your selection. Give us a call!