Custom Screens & Security have been providing Perth security doors, security screens and security windows for over 35 years.
We have recently expanded our home security business to include manufacturing aluminium doors, aluminium windows along with a Perth security door repair service.
Invisi-Gard® is Australia's super strong, top of the range stainless steel security door.
Invisi-Gard® is made of high tensile 316 marine-grade stainless steel security screen mesh, suitable for all climates including coastal climates. The security door ensures incredible security with great looks and is low maintenance.
The stainless steel mesh is enclosed in a heavy-duty frame, using a pressure retention system that does not have any screws or rivets that may rust over time and will repel even the keenest intruder's pressure.
The Invisi-Gard stainless steel security door is installed standard with a triple locking system offering added security and peace of mind for your family's safety.
---
What Are the Advantages of an Invisi-Gard Security Door?
The Invisi-Gard 316 marine-grade stainless steel mesh offers superior corrosion resistance over the competitors 304 mesh.
It contains molybdenum, giving the door higher protection from corrosion, even in coastal or marine environments.
If your security doors or window screens will be exposed to the elements for long periods of time, then it makes real sense to choose a super strong product with high corrosion resistance.
Invisi-Gard® mesh is consistently quality controlled and accredited under international standards and exceeds Australian Standards.
---
How Strong Are Invisi-Gard Security Doors?

Invisi-Gard security doors are super strong, watch the following video to see just how safe your family would be with Invisi-Gard securing your property.
---
Do You Make Invisi-Gard Security Windows?
Absolutely! We can measure up and quote you for super-strong Invisi-Gard security windows whilst we are there measuring up your doors.
The Invisi-Gard security window offer the same incredible strength and corrosive protection from the 316 stainless steel Invisi-Gard mesh.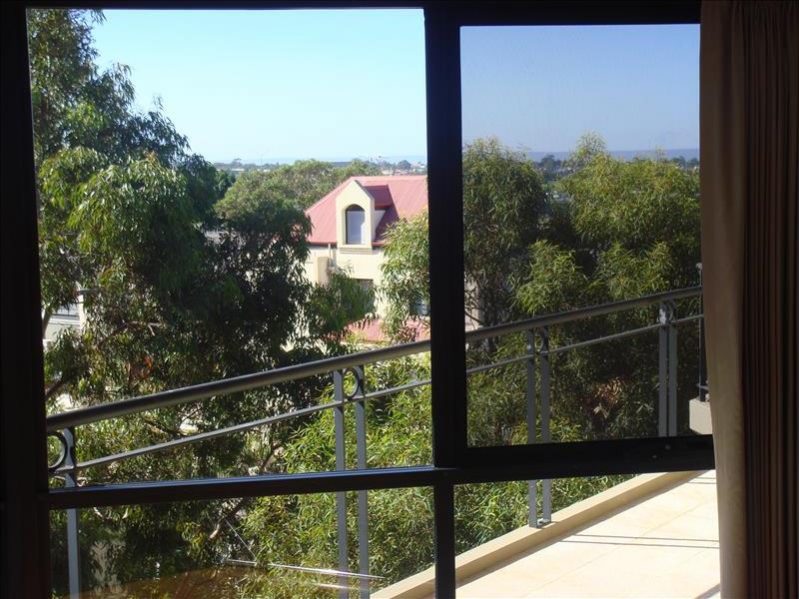 Invisi-Gard screens can be custom fitted to have a fire escape system built into the window and can also be supplied in cyclone rated designs.
---
Can Other Security Doors Claim the Same Corrosion Resistance?
The construction of most competitive security doors will require the stainless-steel mesh to be attached to an aluminium frame. When you bring two different metals together you can increase the opportunity for corrosion.
To prevent metal corrosion, Invisi-Gard® has developed and has patented a unique clamping system. This system captures the stainless-steel mesh within the door frame using specifically shaped co-extrusions of PVC, a PVC wedge is used by applying pressure around the frame to securely lock in the mesh.
This type of system is used only in the construction of Invisi-Gard® security doors. Using this specialist system means that the stainless-steel mesh is able to be locked into the frame without the use of screws, rivets or mechanical fixing, which in turn means harmful contact between metals is avoided.
---
Why Choose Custom Screens & Security?
Custom Screens is a family-owned, WA local business with over 35 years in the home security industry. We have been

proudly servicing WA for this time and hire many local staff, not contractors. Our experience and quality of products we feel are market-leading.
We have over 400 reviews on Google with an average incredible rating of 4.5/5. Custom Screens are Security Licenced in WA and provide products that exceed Australian standards.
When you want it done right the first time Custom Screens is the business to call.
---
Our Invis-Gard Security Door Range
We can manufacture security doors to suit your home in multiple colours and styles. Invisi-Gard security doors can be made in a single door system or a double door system. We can match any colour scheme to ensure your new door looks fantastic for many years to come.
Invisi-Gard doors are not only available in the see-through style they can also be made with other different door frame styles, with the Invisi-Gard mesh added to the frames.
---
Contact the Invisi-Gard Security Doors Specialists
Custom Screens & Security have over 35 years of expertise in manufacturing and installing a range of home security solutions, including but not limited to security screens, security windows, aluminium windows and aluminium doors.
We also have an extensive selection of security doors including wood-look security doors, grille security doors and colonial security doors.
You can trust Custom Screens & Security will provide your home or business with the finest security solution to suit your unique requirements and demands!
Get in touch with our fantastic service team at Custom Screens & Security by calling (08) 9279 7444, emailing sales@customscreens.com.au, or contact us today!