Invisi-Gard Screens
Invisi-Gard aluminium security screen is actually one of the only screens featuring the Original EGP (Extreme Grip Protection) preservation strategy which locks the 316 marine-grade stainless-steel mesh into its sturdy structure solution. Unquestionably Australia's ideal door screen system because it is designed with the best quality materials within its class of products and offers vital functionality. The mix of these sorts of important features provides the supreme security for all your loved ones. The quality of Invisi-gard security screen doors is second to none and holds a 15-year warranty on the screen.
Invisi-Gard Screens – Stainless Steel Doors

Combining the power of Marine Grade 316 Stainless-steel as well as the design, energy and flexibility of aluminium, Invisi-Gard Doors offer unmatched visibility features along with an enhanced sense of protection. Generally each and every INVISI-GARD merchandise features a superior tensile 316 marine grade stainless steel mesh. This system is the worldwide standard in terms of screens quality and product sturdiness.
This high-quality aluminium fine mesh is taken care of with the aid of an aluminium frame through a patented preservation system. Such a precise design assures max sturdiness and energy through an installation technique that helps avert contact between distinctive materials which is one of the primary reason behind corrosion for a screen. We offer a 24-month warranty on our parts and labour on every door. Invisi-gard is run through a series of high impact testing so you can ensure complete safety for your family and your home, giving you peace of mind every day every year.
Invisi-gard screens compared to Crimsafe technology !
Call today and one of our qualified staff can visit your home and help you protect your greatest assets, your family and your home.
Invisi-Gard Product Testing
Stainless Steel Mesh Knife shear test – AS 4483.2 – Pass
Dynamic Impact Test – AS 4483.1- Pass
Lock and Hinge Lever Test – AS 5039.2003 – Pass
Cyclone Rated – AS 1170.2 – Pass
Invisi-Gard Patented Concept

Invisi-Gard doors are manufactured using an original wedging system that offers the attractiveness of using no screws to hold the mesh into place. This enables us to give the 15-year guarantee on the mesh.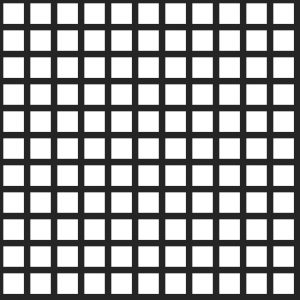 Invisi-Gard Specifications
Stainless Steel Wire 0.8mm
Material 316 Marine Grade Stainless Steel
Wire Count 11 x 11 Strands per 25mm sq
Powdercoating 15 Year Warranty
Aluminium Frame 6063-T5 Grade Aluminium
Testing NATA Certified
Call today & book a free home consultation with one of our highly trained staff and let them show you how affordable the safety of InvisiGuard can be for your home.