Perth is one of the global remote cities yet has one of the active nightlife and active beaches.It is located on the banks of Swan River in Western Australia between Nullarbour desert and the Indian Ocean. The plenty lakes, rivers, Parks and the sunny climate in the heart of the city make it a perfect picnic spot. Here are some of the best-loved parks to visit in Perth.
Kings Park & botanic garden
The park is located in Fraser Ave Perth western inner-city 6005, Australia. It features an artificial lake which is attached to a stream and extensive lawns. The botanic garden cultivates more than 15000 species of Western Australian plants and has one of the unique natural bush next to a city. In spring, the garden becomes alive with colours of flowers of the native nature.It is hence one of the coolest parks to visit in Western Australia.
Hyde Park Perth
Hyde Park is found in corner Glendower and Throssell streets east perth, Perth, Western Australia 6003, Australia. Its nature makes one quickly forget they are in the city. The green grass and fresh shade from the mature trees together with native fauna from the water features make it an excellent walkway.
Herdsman Lake
It is located near Selby street north, and Jon Sanders drive 6010, Australia.It is a peaceful and pleasant secret spot for a walk with plenty of bird life and snake signs warning that makes ones experience very exciting. Long neck tortoises, wetland birds, and dragonflies can all be spotted in this area.
Burswood Park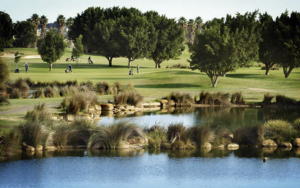 The park is located along Victoria park drive, Victoria Park, Burswood, Western Australia 6100, Australia. The well-presented garden has a calming atmosphere and surrounds the crown resort. The park has perfect parking and is fully accessible for all from elders, disabled and children. Also, the park has excellent water views including a walk on the river.
Langley Park
It is found along plain and Hay Street, Perth, Western Australia 6004, Australia. The place is a vast expanse of grass between Swan River and the city.It hosts many sports and occasional events. The great big park is perfect for relaxation or taking family and kids to run around.
McCallum Park
The park is connected through an underpass to Burswood.It is located at Garland street, Victoria Park, Perth Western Australia. A train statue in the park looks real and provides a great place to take a photo. Runners, walkers, and bicyclists often use the area for fitness.
John Oldham Park
Located along mounts bay road, Perth, 6000 Australia 6000, John Oldham Park is an exceptional exploration site. Local birds of every colour and size housed by the waterfall lakes and the well-laid greenness give a great experience.
Sir James Mitchell Park
It is found at cnr point road, Perth, 6151, Western Australia. The immaculate condition well-kept expanse of greenery make it an incredible vicinity.The popularity arises from birdlife including pelicans, swans and tree wattlebirds, picnic areas, playgrounds, cycling and walking tracks, beautiful views of swan river and expansive lawns. It makes a perfect look of Australia sky show events.
Queens Gardens Park
It is located at 42-62 Nelson Cres, Perth, Western Australia 6004, Australia. It is a small secluded place in a perfect area to chill out. With four black swans around and small lakes on the maintained laid out garden. It is one of the favourite Parks.
In conclusion, if you are wondering the best place to go, find new ideas or have a family picnic, Perth is among the favourite places to visit. It has some of the best parks around. Other Parks in Perth include Harold Boas Gardens, Ozone reserve, Charles Paterson Park, Stirling gardens, Claisebrook Cove, Perth zoo, Heirisson Island and Supreme Court gardens.