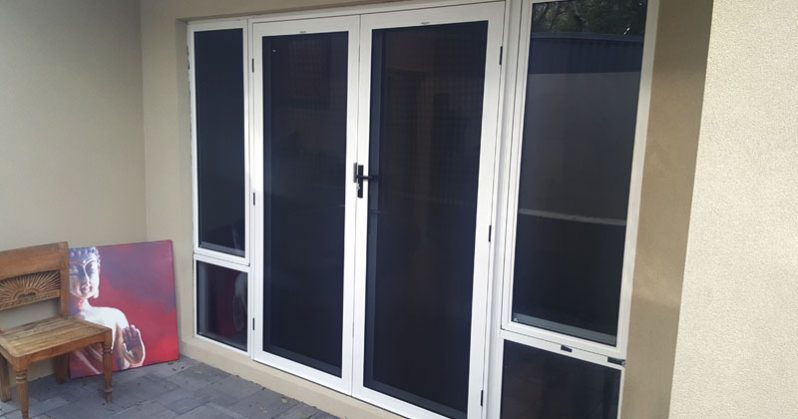 When you are putting together a list of all the reasons you should protect your home from invaders, whether two-legged or winged, consider installing good security doors. Not only will you experience a high level of quality security doors but they will add to the beauty of your home. You will be given great peace of mind by securing your home with both front and sliding doors. Get the protection you deserve while keeping intruders out.
Here are some factors to take into consideration when you are looking to purchase good security doors:
Why A Good Security Door Is A Must:
Security screens and doors are the perfect solution for allowing a wonderful breeze to flow through your home on those hot summer days. You can leave your doors open and never worry about insects or burglars getting in.
Australian Standards:
While looking for excellent screen doors, make sure they meet and exceed Australian Standard AS5038-2008 and Installation Standard AS5040. We at Custom Screens guarantee all our doors are constructed with Australian Standards with the full INVISI-GARD range. Our doors are constructed with only the finest materials and will exceed all standards.
H3 Material:
The very best materials are steel and aluminium and are the only ones you should take into consideration. Aluminium is less likely to corrode while steel offers the very highest level of security. Choosing security doors and screens for your home should have a combination of these two perfect materials.
Our INVISI-GARD is constructed of woven stainless steel wiring that is supported by an EGP retention system which is made of a strong, absorbent aluminium door frame. Also consider our excellent ALU-GARD which is constructed of the strong, non-corrosive aluminium perforated sheet that is powder-coated. The frame is also constructed from aluminium, offering long life and low maintenance. If instead of see-through mesh or sheets, you would prefer grilles then you want to be sure the cords are very thick and, more importantly, have them fixed to the frame the right way.
Our Security Doors are welded together from tubular and solid marine grade stainless steel. These doors will give you added durability and strength and our ALSPEC doors are constructed with strong aluminium castings.
Our Locks:
Without a doubt, all doors need locks! Our doors offer excellent locking features. Our three-point lock system will prevent the bottom and top of the door from being wrenched open thereby giving you the highest level of safety. All our INVISI-GARD doors come with these three-point locks.
Custom Screens comes with Austral locks and closers that are Australian owned and manufactured in Australia so you know they are quality. An excellent locking system is just as important as the doors you choose for protection.
The Appearance:
Our stainless steel mesh doors will give you great security while still allowing you to look outside, like looking through a fly screen. Our perforated sheets will give you a similar look and feel but are bit less expensive. If you choose to go with grilles, you may have an obstructive view but the designed patterns are quite beautiful. These grilles will give your home an elegant Victorian appeal. Whether you are looking for stainless steel mesh doors, perforated sheets or grilles, we have the perfect door for your taste and needs while offering the very finest quality within the industry.
Take these suggestions into consideration before making a purchase and we do hope you now understand the importance of installing security screen doors. If you need further information and assistance in selecting the type of security doors that are right for you, contact us for a free quote and excellent assistance. We will go over various options for selecting the best security screen doors for your needs. We want to you experience the very best level of security while adding beauty and value to your home.
More on quality security doors made by Custom Screens and Security Products!